Success Stories
Castner Golf – Student Feedback & Comments
REMI SHENDELL – WINNER OF THE 2020 INAUGURAL FIRST TEE COLLEGE SCHOLARSHIP
     Remi Shendell has been a First Tee of Plainfield participant and member at the Plainfield West Nine for ten years. She was awarded the 2020 inaugural First Tee College Scholarship, which includes monetary support for her undergraduate education, mentorship and leadership workshops, and becoming a part of a network of six other students who share her love for learning and golf. She has taken lessons from Bill Castner, who is the one who introduced me to The First Tee for that entire time. Bill consistently supported her, along with everyone at the West Nine. She considered the golf course her second home.
     Bill and the West Nine staff created a positive, enriching environment for every person to learn golf and grow. This could not have been done without all the amazing members and players at the West Nine who are like family.
     Remi is now attending Emory University to study Biology and Public Health. In high school, she pursued academics, dance, theater, and was the co-captain of the Girls Varsity Golf team. She also held a leadership position in a club called Girls Learn International, where we raised over $6,000 to send to partner schools in developing countries to offer girls and children a safe home and an education. For several  summers, she have worked as a counselor at the Castner Summer Golf Camp, which is always a highlight of my year. She was extremely lucky to have the opportunities of sports, school, free time, and a large support network that has led to my success and growth.
     The First Tee, Bill, and the Plainfield West Nine encouraged Remi to follow my passions to become a well-rounded person, and they also showed me how important golf is to having fun, making friends, and growing as a person.
ISAIAH MARSEILLE
Isaiah Marseille started his golf career with Bill Castner and the First Tee of Plainfield when he was very young. Isaiah has now become one of the top junior golfers in NJ and has played in numerous local and national golf tournaments.
A Linden native, Marseille is among the top underclassmen golfers in the state. In addition to qualifying for the 2020 Dear NJ Junior Championship with an even-par 72, Isaiah had two top 10 finishes in AJGA events last summer, and finished tied for 19th at the inaugural Mack Champ Invitational in Houston. Currently, Marseille is No. 487 nationally on the American Junior Golf Association (AJGA) rankings.
In September 2021, he represented the First Tee at its annual PGA TOUR Champions PURE INSURANCE tournament at Pebble Beach. He has also won ACE Grant Scholarships. Isaiah currently is a junior at Blair Academy.
AMANDA JENKINS
A long-time member of the First Tee of Plainfield and summer camp counselor for CastnerGolf, Amanda is currently attending Columbia University in Manhattan, NYC. She attended the Hun School, where she also played soccer. She is also a winner of a Gates Foundation Scholarship. The Gates Scholarship is awarded to 300 students each year and covers textbooks, supplies, transportation, or any other out of pocket expenses that she may have at Columbia University over the course of her four years.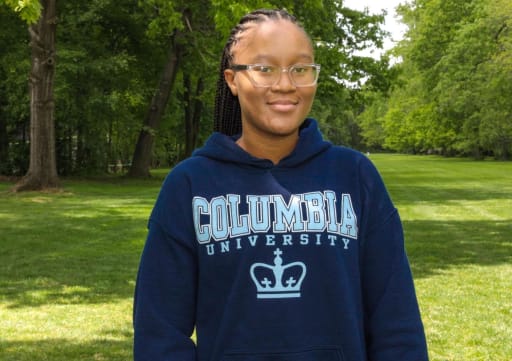 SEAN KELLY on his PGA TOUR debut
Sean Kelly, attended the University of South Carolina and has been playing over five years on the PGA TOUR, Korn Ferry Tour, Asian and European Tours.
Bill was one of Sean's first instructors in Staten Island in the late 1990s. Sean played much of his junior career in NY, raising to become the #1 junior in NY. He was the 2015-16 University of South Carolina Male Scholar-Athlete of the Year
CastnerGolf Alum Sean Elliott
CastnerGolf Alum Peter Kim

CONGRATULATIONS ON SOME WONDERFUL ACCOMPLISHMENTS
Thanks for all your support, email us your updates and we will include them.